The McKenzie Method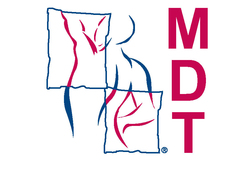 The McKenzie Method or Mechanical Diagnosis and Therapy (MDT) is a comprehensive system of assessment, treatment and prevention of mechanical spinal and extremity pain developed in New Zealand by physical therapist Robin McKenzie.

The McKenzie Method is a patient centered approach with active patient involvement and education that is supported by sound scientific principles and current best research. Unlike other methods, the McKenzie Method is focused on empowering the patient to self-treat using simple, individually prescribed, exercises and postures. Healthcare practitioners and patients all over the world use the method for back, neck, and extremity problems.

---
---
It Starts with the Assessment

The assessment process is unique to the McKenzie Method. It begins with the gathering of a thorough history, followed by testing of movements and postions to identify distinct patterns of pain response and functional changes. This guides the clinician in identifying the underlying pain generator.

The Treatment

Using the information from the assessment, the clinician prescribes specific exercises and postures to form an individualized treatment plan. The patients are empowered to treat themselves.

---
McKenzie Certified Clinics

Individual Physical Therapy Solutions
is the only McKenzie Certified Clinic in Fairfield County and one of 5 clinics in all of Connecticut and New York that is certified by the McKenzie Institute as specialized treatment centers. Patients attending such clinics are guaranteed to receive treatment in the McKenzie Method in its purest form. Unfortunately, many who claim to "do McKenzie" merely use a few exercises as a modality along with other treatments. Without proper assessment, the results are often disappointing. At
Individual Physical Therapy Solutions
all evaluations, assessments and follow up visits are one on one with Jim Tarsi Jr.
For more information visit:
www.mckenziemdt.org